Submitted by

Tomas Lander

on Wed, 21/05/2014 - 17:08
Spanish
En conversación, un ex-embajador ante la ONU lo describe como "un enano detestable." Y su homólogo en Caracas añade: "a cigar-chomping criminal dwarf in a fancy suit." ¿Pero quién es el personaje? Ya que Alek Boyd publicó algo de un pago secreto de $40.000, hecho por el BOD a Ignacio Arcaya Smith para comprar su silencio, y en vista de que el 3 de junio es la celebración del cumpleaños del mismo ex-ministro, ex-canciller y ex-embajador, éste escritor (que se había retirado de infodio para dedicarse de lleno a ciertos asuntos estudiantiles y contrarrevolucionarios), se ve obligado a rendirle tributo a dicho personaje, que parece una mezcla de caricaturas: un bufón acomplejado con una sobredosis de corrupción moral y financiera, mezclado con un oportunista de la izquierda caviar que sigue enamorado de sí mismo.
Para entender al personaje dejemos primero que Ignacio nos presente su acreditación. Recuerdo la famosa carta a Moisés Naím que data del 1991, en la cual el "Embajador Arcaya," como le gusta a Ignacio que lo llamen (embajador@arcaya.com), habla de las "flores que se echa" y cómo el "floripondea" con otras cosas que sólo comenta con sus amigos íntimos, "para no hacer enverdecer de envidia o rabiar al vulgo, a los manumisos o al bajoperraje."
 Ignacio considera que "es miembro de familia filantrópica" y "prestó inviolables servicios a su rey." En otras palabras, deriva la plataforma de su existencia—el orgullo de su vida—no en sus logros personales, sino en su apellido y condición social. Digo social, ya que para desgracia de Ignacio Arcaya Smith, su padre era un activista de izquierda sin medios de fortuna. El hijo, al hacerse embajador y entrar en el servicio diplomático, logró, al fin, conseguirse los presupuestos necesarios para darse la buena vida que tanto quería. ¿Y en qué consistía eso? Volvamos a la misma carta que escribe Ignacio en 1991: "Cómo no me va a ir bien" se pregunta. Ignacio escribe que "sus deportes son el polo, el golf, el ski, y el tennis." Ignacio (escribiendo, por supuesto, en la tercera persona) continua, y relata que él "recién supo que había gente que compraba la ropa y los zapatos ya hechos." Así como también "Se asombró cuando descubrió que los aviones tenían clases y que el espacio detrás de la cortina a su espalda no era para su equipaje sino para otros pasajeros." Pero que chistoso este embajador de todos los venezolanos, ¿no?
Ahora que anda en el jet privado de Victor Vargas, buscando como solucionar la demanda de Otto Reich, Ignacio ni siquiera se tiene que preocupar por los otros pasajeros. ¡Ni de vaina!
La carta de Ignacio nos dice, with annoying bursts of English, que el individuo también "hunts" y "tiene en su haber a todos los tres estrellas michelinianos… y degusta Beluga caviar con cuchara de sopa." Para nosotros, del "bajoperraje" que leemos la carta del distinguido embajador, hay que entender que el digno sirviente de nuestro gobierno pasó mucho tiempo y se gastó todo el presupuesto de representación social comiendo en restaurantes muy caros en Francia. Pero aún falta más ya que Ignacio, nos dice, "Agradece haber nacido libre y no esclavo, hombre y no mujer, blanco y no negro…" y concluye "imagínate cuanta paginas podría escribir si sigo embalado por ese camino…."
El embajador se muestra jocoso de sus "privilegios," sus "inmunidades," su "duty free" y "tax exemption" y menciona, de seguro, la doctrina de "noblesse oblige." Pero la pena ajena más grande que hay que tener por ése ser que escribe en 1991, es lo que escribe "en materia de elegancia." Ignacio hace sugerencias sobre el buen vestir: "debo confesarte que el tema es complicado: los zapatos pueden ser de cualquier color siempre y cuando sean negros: brown, never in town; un traje serio siempre es de color oscuro and never should look new," Ignacio afirma que el aparentar como él "no es cuestión de libros, es algo de breeding, de cuna, de detalles, de know-how, y de knack."
Los delirios de este hombre, perfectamente plasmados en ésta carta, se convierten en realidad a lo largo de su carrera. Siempre busca una "travesura" financiera, o nos logra mostrar su vanidad. Por ejemplo, escribe el historiador Rafael Arráiz Lucca, en su libro "Imago Mundi", una anécdota sobre Ignacio tomando posesión de una embajada nueva. El embajador "había decidido que su oficina fuese en el salón principal de la residencia porque allí, en aquella enormidad, lucían mejor las checas para jugar el polo. Además, la magnitud del escritorio brillaba mejor, y el humo de sus inmensos tabacos corría a sus anchas por el ambiente. Pero todo este alarde de grandeza lo imponía un hombrecito de un metro cincuenta y cinco de estatura. Un enano, pues, al que los espacios le resultaban insuficientes. Los empleados de la casa lo detestaban: había que mudar la oficina y convertirla en salón cada vez que ofrecía un coctel." Concluye Arráiz Lucca: "Cuando alguien llega hasta la cima de una embajada sin haberse relacionado naturalmente con los usos del poder, por lo general hace de su vida una triste parodia de reyezuelo, un bochorno, una tontería. Aquel mismo señor hablaba en voz alta, como imponiendo una orden, muy lejos del susurro y la amabilidad."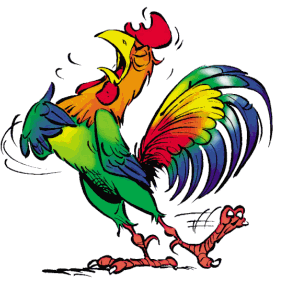 La embajada a la que se refiere fue el período de Ignacio en Argentina. Antes de Argentina, este hombrecito fue enviado a Londres, donde existían varios convenios entre fundaciones venezolanas de carácter privado con las universidades Oxford y Cambridge. Ignacio, acomplejado a lo máximo con su licenciatura, su condición socio-económica precavida, y habiendo reemplazado a un medico dermatólogo muy popular al convertirse en embajador en Londres, se le ocurre un extravagante proyecto: pedirle a los otros dos países del G3 (Colombia y México) millones de dólares (contrapartida de fondos en fideicomiso invertidos en los diferentes Colleges de Cambridge por instituciones y personas de Venezuela), para fundar un nuevo College Latinoamericano. Todo aquello colapsó, al descubrirse que los fondos en fideicomiso no pertenecían al estado venezolano, sino a instituciones privadas que jamás habían sido consultadas, ni habían autorizado esa "confiscación" de sus haberes por parte de Ignacio Arcaya. Cuando el Dr. Jaime Requena (para la época Simon Bolivar Professor at Cambridge University) se opone a lo que quiere hacer Ignacio, éste lo llama por teléfono con una trompeta de groserías, y le dice a Requena que su seguridad física corre peligro si acaso osa entrar en la sede de la Embajada de Venezuela. Todo ello contribuyó a erosionar y deteriorar las relaciones entre los Colleges Británicos y las instituciones donantes venezolanas. El atrevimiento de Ignacio pasó a la historia, y la única anécdota que queda de su estadía en Londres, es la distinción (única en la historia de la diplomacia contemporánea de Venezuela) de haber sido expulsado del Palacio de Buckingham por rehusarse a apagar su habano en una cena oficial. Ignacio, ebrio y fumando, se sorprende cuando un equerry de la reina Elizabeth le ordena que apague el cigarro. Ignacio le responde diciendo que él es el representante del pueblo venezolano, y el ponerle la mano encima sería como violentar a todos los venezolanos. Rápidamente lo pusieron de patas en la calle, antes que terminara la cena. Así terminó la carrera diplomática de este "gallito de la pasión" en la cuarta república.
¿Cómo llega Ignacio, diplomático de carrera, a ser diplomático "a dedo" del gobierno de Chavez? El hombre que se subió al poder prometiendo acabar con los privilegios de unos pocos y ayudar a millones, lo nombra ministro cuan incapaz, corrupto y tramposo fue en la cuarta. ¿Porque? Por sugerencia directa de Fidel Castro.
Ignacio es hijo del Dr. Ignacio Luis Arcaya, quien fungió como ministro de Relaciones Exteriores (por doce meses) entre 1959 y 1960 y fue destituido por Rómulo Betancourt, cuando Arcaya se opuso a la expulsión de Fidel Castro del seno de la OEA. En otras palabras, Arcaya el padre defendió y apoyo a la dictadura cubana con capa y espada. Tan así es la cosa que hasta el día de hoy celebran en Cuba al Dr. Arcaya como el "Canciller de la Dignidad." ¿Y cómo le pagaron los comunistas cubanos al viejo Arcaya su lealtad revolucionaria? Con atención medica gratuita: le operaron los ojos y lo dejaron ciego.
Ignacio fue ahijado y protegido de Luis Miquilena, y así llega a ser Ministro del Interior y Justicia de Chavez (cuidándole el puesto a su padrino Miquilena, mientras éste oficiaba como Presidente de la Asamblea Constituyente... la de la República Bolivariana de Venezuela).
Durante el tiempo de su desempeño ministerial, envió a ese ilustre venezolano que se llamó Arturo Uslar Pietri, un revólver, una caja de balas, y una chapa. Con eso trató de acreditarlo como "Asesor del Ministro de Relaciones Interiores," a lo que contestó el gran escritor en un oficio: "Reconozco su buena voluntad en este caso pero, dado el cúmulo de trámites que es necesario llenar y que, prácticamente, me convertirían en una especie de 'esbirro' honorario, prefiero continuar como he estado hasta ahora y confiar, como la mayoría de mis compatriotas, en la buena suerte." Ignacio quedo furioso.
Para gran desgracia de todos nosotros, pero especialmente, para su eterno bochorno personal, Ignacio era ministro cuando ocurrió el deslave del litoral. Dada su incompetencia (ya que lo único que Ignacio sabe gerenciar es un menú y una carta de vinos) en esos trágicos momentos, supuestamente le dio un derrame cerebral (la enfermedad fue fingida para evitar la cólera de Chavez ante lo que fue la primer catástrofe internacional del chavismo).
Pero lo que más le preocupa a Ignacio de su cargo ministerial, es el tema de las FARC. En el año 2000 se recoge el testimonio de Jesús Urdaneta Hernández, jefe de la DISIP, a quien Ignacio había llamado asustado porque el presidente Chávez le había ordenado entregar, a modo de cooperación, 300.000 dólares a la guerrilla colombiana. Urdaneta le habría advertido sobre los peligros de cumplir la orden. Los güelefó de la revolución no le ofrecieron París: lo mandaron de diplomático encargado con los panas Tirofijo y Mono Jojoy. Un extracto del libro "Habla el Comandante Irreductible" (1999-2000) de Agustín Blanco Muñoz, relata las palabras del ex director de la División de los Servicios de Inteligencia y Prevención (DISIP). El tema también aparece en el libro "The Threat Closer to Home: Hugo Chavez and the War Against America" de Douglas Schoen y Michael Rowan. Ignacio dice que él de las FARC no sabe nada. ¿A quién le creemos?
De ese ministerio Ignacio regresó a su posición de embajador ante las Naciones Unidas, y luego fue nombrado embajador en Washington, D.C.
Como embajador en EEUU, Ignacio estableció "por tiempo indefinido", una "campaña de medios consistente en desarrollo de mensajes, redacción de boletines de prensa y relaciones con los medios", para mejorar su imagen personal. El contrato fue creado el 1 de agosto de 2001, a instancias de Ignacio a un costo de $40,000 mensuales, a través de The Dukto Group, una empresa de cabildeo estadounidense. Su vigencia se prolongó hasta el 1 de enero de 2002, y de cada pago de $40.000 a Ignacio le toco una tajada.
Estos son solamente algunos episodios de una larga, y no contada, historia de envidia, "travesuras" y resentimiento.
Ignacio, que se sepa, nunca ha ido a "temperar" a Trincheras, ni ha hecho uso de sus vacaciones anuales en "Los Caracas", como tampoco ha ido a depositar el producto de sus latrocinios en un banco del camarada Castro, porque, en ese particular, el sabor está en el mundo desarrollado. El Licenciado Arcaya (supongo que así deberemos llamarlo ahora que ya no es más embajador de la República) después de casi 30 años en el exterior, sólo ha estado residiendo con nosotros, aquí en el país, esos pocos meses en que sirvió como Ministro del Interior, y el período actual, como empleado de Víctor Vargas.
¿Nos sorprende que hoy en día Ignacio Arcaya, el de la cuna y el buen vestir, terminó siendo ministro de Chavez, y ahora es mayordomo del Banco Occidental de Descuento?
Slider Image: